Mum takes son on dinosaur walks to brighten street
Across Australia many people are also putting teddy bears in their yards and windows so children can go on a bear hunt through their neighbourhood. However one Brisbane mother has chosen a different animal to bring positivity to her neighbourhood.
Lou Bromley and her four-year-old son Angus Love have been dressing as dinosaurs on their daily walks in Oxley in Brisbane's west, brightening the days of nearby children who are studying at home.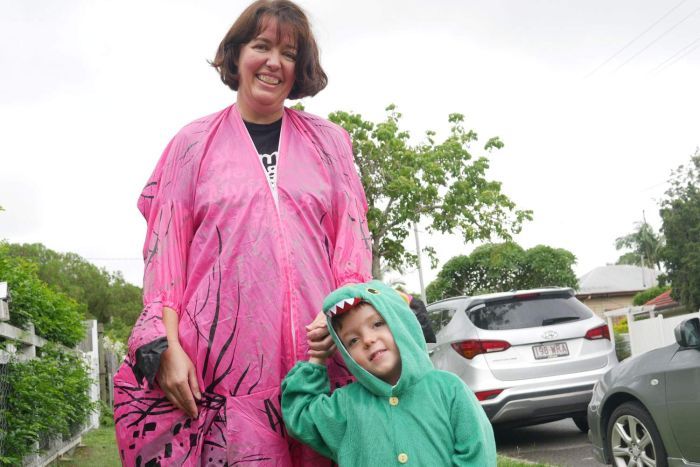 "We were going a little stir crazy working from home and being homeschooled," Ms Bromley said.
"A lot of friends are also homeschooling in our neighbourhood so we thought we'd put some smiles on people's faces.
"We get lots of smiles — from parents as well as kids."
We would love to hear about what you and or your community are doing for eachother? What is your Silver lining to the COVID-19 situation?
#melbournehomes # #realestate #realestateau #melb#silverservicere #silverservicerealestate #customerfirst #heretoserve #realestatemelbourne #realestateredefined
#coronavirus #marketupdate #propertymarket