About Us
Silver Service Real Estate was launched in 2009 to provide residential property management and sales services in key Melbourne suburbs. Over the last decade, the business has dedicated itself to re-defining services and engaging both mainstream and corporate renters across Melbourne.
As an independent and co-operative group focused on empowering customers and agents alike, Silver Service has gained an enviable position in the marketplace.
With a culture that combines the customer's perspective with up-to-date legislation and a high ethical standard, Silver Service is helping to re-define real estate in Melbourne. The values are reflected through transparency of costs and processes, to sharing knowledge and experience that encourages a better understanding of the recommendations and management processes, Silver Service is your partner of choice.
Silver Service stringently follows the Residential Tenancies Act (Victorian Legislation), the main navigator behind the property investor and renter relationship, and regularly checks for updates from Consumer Affairs Victoria (CAV).
Our Character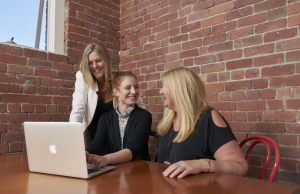 "Our passion is reflected in our ability to listen, understand and take the reins to what can often be a stressful dynamic. Our nature is nurturing and we never cease to put our best foot forward to win the trust of the people we work with and to reaffirm the wonderfully high standards intrinsic in our name."
Renters are managed with the utmost respect, we provide information to help them to understand their role and their value to the relationship.
For property owners/investors,, we provide a wealth of knowledge bringing care and experience to both property and relationship management, protecting and enhancing the value of their investments.
For Vendors we anticipate the emotional investment as well as the financial investment, regardless of whether a property has been owned for occupancy or leasing. In being a cooperative space, our Clients enjoy the benefit of having a panel of senior agents invested in getting the best result at a given time. We also have a comprehensive in-house service that allows a vendor to prime their property to maximise uptake from the target buyer prior to selling.
For Buyers, though invested in obtaining the best result for our Vendor clientele, we extend our service to accommodate what is often a very emotional experience. We also accommodate for a turn-key outcome if required.