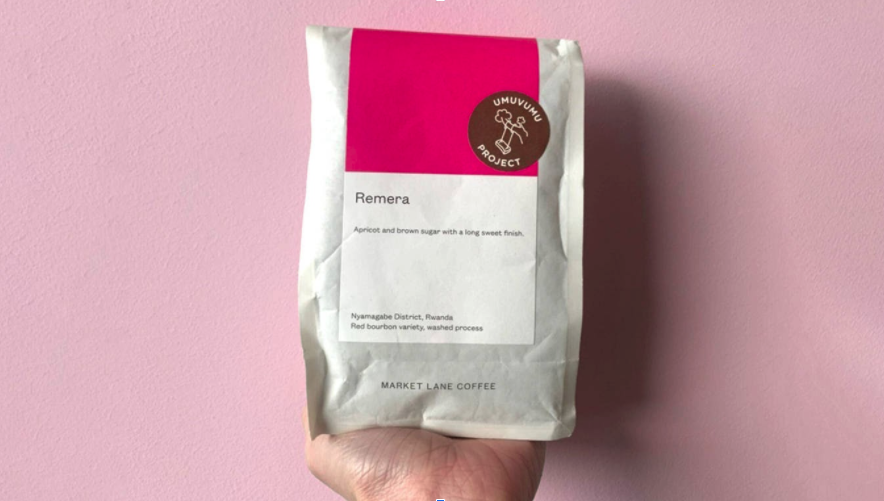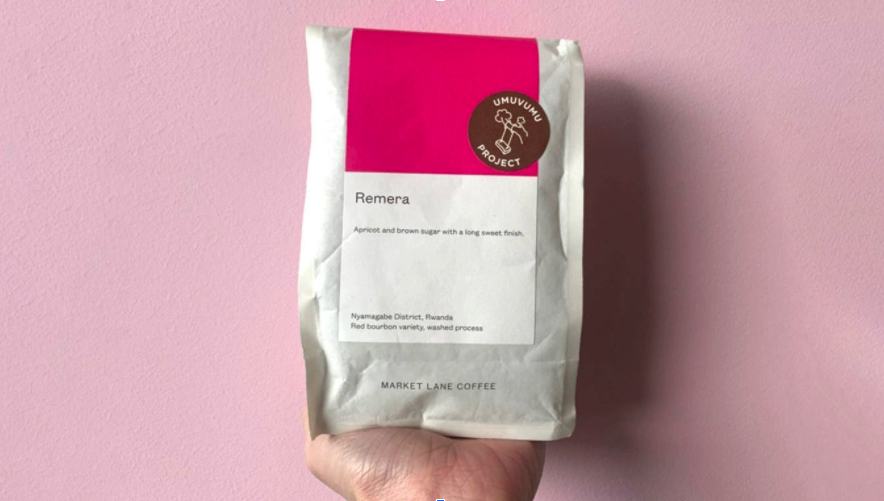 We Melburnians are serious about coffee, which means quality beans and brewing kits are a home necessity
Melburnians are notorious coffee snobs. We are proud of our coffee culture, the quality and standards that we have set for ourselves and the rest of the world recognises that. It is not unusual to come across a commercial set up in someone's home or be served coffee out of an Aeropress in an office. Thankfully, along with the gadgets, quality beans in whatever form designed for your ideal preparation is always available to be delivered to you – these are the cream of the crop. Need some food to go with that delivery coffee? These restaurants will sort you out. Prefer to go out for food instead? Head to a farmers market.

The best coffee delivery in Melbourne
Market Lane Coffee: Queen Victoria Market
Market Lane, one of the first and best specialty coffee shops in Melbourne has opened its fourth store inside the deli hall. It's the same deal here as at all the other joints – brewing equipment and bags of freshly roasted coffee beans fill an immaculately designed space. Owners Fleur Studd and Jason Scheltus are two of the most coffee-devoted individuals in this city. Hit the website to order single bags, coffee subscriptions according to your consumption, equipment and even find out the best methods for brewing at home. 

Restaurants-  St Ali, South Melbourne 
Melbourne's most well-known specialty coffee house, St Ali, will deliver single bags of coffee, coffee packs, subscriptions, its own instant coffee, tea and even hand sanitiser to your door. Brewing kits from St Ali are just as serious as its coffee offering, with Moccamasters coming with coffee subscriptions and La Marzocco machines available for purchase alongside a personal training session from its award-winning staff. St Ali takes caffeine very seriously.

Coffee at Parlour Lane Roasters
It started out as a third-wave café in Melbourne, now it's a coffee empire. Proud Mary wears many fancy hats: unbelievably popular warehouse-style café in Collingwood, wholesale coffee roasters stocking some of Melbourne's best venues and training ground for award-winning baristas. The online store stocks a range of its beans, from blends to single-origin and the pricey, coveted Geisha available only via subscription.


Coffee at Seven Seeds
Seven Seeds is all about the coffee: see the in-house coffee plants, coffee laboratory and temperature-controlled storage space. Do they make a good coffee? The answer, folks, is yes. Order the beans online where each blend or roast is accompanied by as much detail as you would receive if you were in store. So shop with confidence. You can always refer to the website for brewing instructions, or even the best coffee to suit the equipment you already have at home. Brilliant. 

Restaurants, Cafés, Dukes Coffee Roasters
Melbourne
Inside the beautiful old Ross House building on Flinders Lane is Dukes Coffee Roasters. It's committed to ethical trading with coffee sourced from farms and small co-operatives that they bring home to roast here in Melbourne. Purchase bags or subscriptions via its website, alongside basic equipment perfect for a filter drinker.

Three Thousand Thieves
If you like to spread the love, Three Thousand Thieves only offers coffee subscriptions and highlights a different local roastery every month. Each roastery that is involved picks the beans they want to highlight so you can get excited about what they're excited about, too. Who knows, maybe you have preferred a high acid profile rather than nutty all along. This is probably how you will find out.

Axil Coffee Roasters, Melbourne  
The priority at Axil is high quality, ethical coffee. Its environmentally and socially friendly beans are roasted locally in Hawthorn. Coffee from its online store is available in 250-gram bags or one kilo. If you're the set-it-and-forget-it kind of person, subscriptions deliver fortnightly or monthly. Make sure you already have your equipment, though, Axil is all about the beans.

Code Black Coffee North Melbourne
Roasters opening cafés is a formula that's worked brilliantly because you already know the ingredients are excellent, which is the story for Code Black Coffee. Its website is a one-stop-shop where you can pick up beans, Hario gear and even a La Marzocco machine to make the perfect espresso at home.
Source: https://www.timeout.com/melbourne/shopping/the-best-coffee-delivery-in-melbourne