Melbourne is one of the highest subscribers of AirBnb properties, attracting a lot of property investors to turn to short stays for higher rental yields.
Of course when attracting more business, the responsibility is increased, and if managed well it can prove to be beneficial to not only to the investor but the community as whole.
Silver Service Real Estate has been in this business for more than 50 years combined and we pride ourselves for providing the best service to our clients which also resonates with our principles and benefits the community at large.
In this article we we talk about a few myths about short stays and AirBnB properties and answer some frequently asked questions.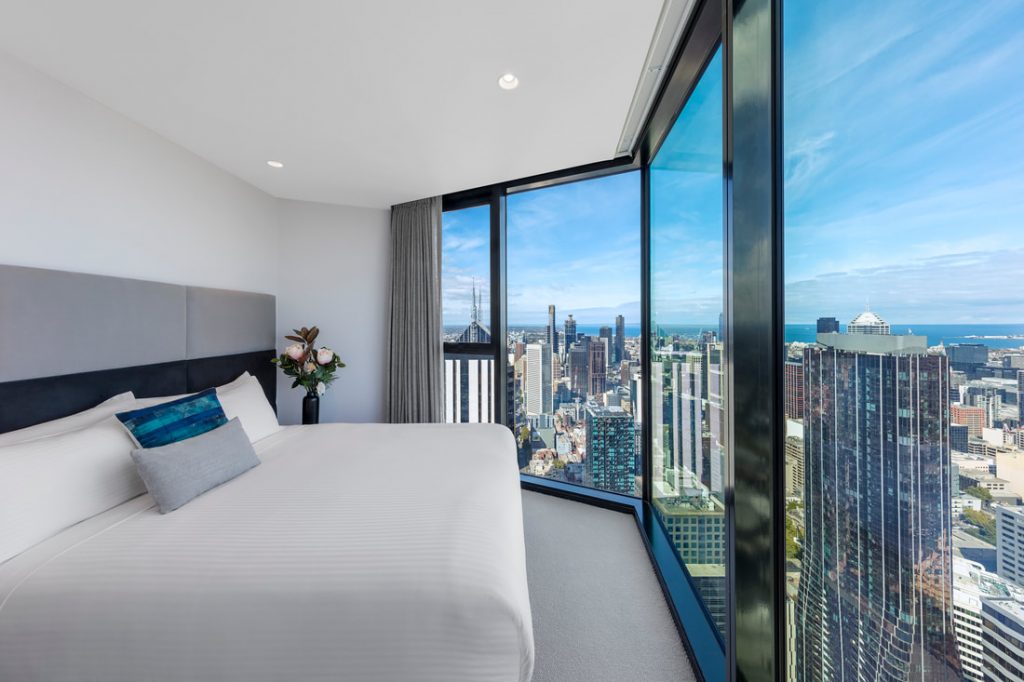 Myth 1 – Short Stays are illegal:
Short stay is legal, offering a property for a minimum 1-night stay is not illegal, though we at Silver Service do not recommend that a property be offered for less than 4 or 5 night stay (our minimum terms are 7 nights but we will offer a minimum of 4 or 5 nights if the timeframe is available between guest stays).
Though not illegal, the vast majority of issues caused by a short stay e.g. noise disruption, damage to common property, misuse of building services etc are mainly due to poorly managed and monitored 1-2 night stays. Certainly, when its managed poorly this is where an investor's pursuit of a higher rental yield can be argued to be at the cost of others, notably neighbors and Owners Corporations.
Myth 2 – Short Stays are young people looking for a party venue.
Predominantly short stay guests represent a significantly broader demographic. Short stays attract Tourists, visiting professionals on short term contracts, some are even locals who are in between long term residences, visiting from interstate or even production companies requiring housing for key cast and crew members through to people requiring specialist health care… are a snapshot of people who are in the market for secure quality short term stays.
AirBnB was created to provide an immersive global community, for people of all backgrounds wanting a local experience. Where people are seeking to be pampered or to party, they generally fall outside of the service offering of Silver Service Boutique short stay.
Though 1-2 nights as a minimum offering does increase the risk of attracting irresponsible thrill-seekers. We do our best to vet such and steer them towards other accommodations. Depending on the intentions or needs of a prospective short stay guest, we recommend them to seek out these alternatives.
Myth 3. A Short Stay Landlord is simply motivated by higher yield.
For over a decade we have worked very closely with our clients, we know them all very well. Hand on heart we can say categorically that the Landlords of Silver Service Real Estate Boutique Short Stays truly do care about the effect their endeavours have on their neighbours, building and their own property.
At the end of the day our Landlords look to the long term opportunity of their investment and are not motivated by a short term return that could impact their properties value and or the buildings value.
Badly managed short stay properties can require a lot of maintenance and turn the "short term return" to a long term cost.
Silver Services Boutique short stays are delighted to have positive engagement with all of the buildings/Owners Corporations that we interact with and, we receive regular referrals from building managers who are being approached by potential short stay landlords.
We agree that some Landlords are motivated predominantly by the commercial nature of their investment property, and many don't care for the impact their endeavors cause – again this is not our clients at Silver Service Real Estate, nor is it the type of business activities we engage with.
Myth 5. Easy money.
As a licensed estate agency with over 50 years combined experience, we bring a higher level of rigor and process to rentals for short stay than the average person managing their own property. We have taken on Short Stays in this area of management because our valued clientele have asked us to do so.
The results for the past few years have been overwhelmingly positive for both the guest, building and landlord alike.
We regularly receive feedback from our happy clients on AirBnB and google reviews praising us for the quality of service provided, the ease of the location and how readily available all the amenities are from the apartments we let. Short stays have now become more popular option for business, individuals and professionals due to the comfort, flexibility and the ease of booking.
We are delighted to share with you many of the posts and recommendations we have as displayed on our website, AirBnB and across social media. However, if our clients wish to stop offering short stays, we will remove our representation. We are a real estate business that is now, gratefully, enjoying its second decade of service.
We would be happy to discuss any questions you may have about the short stay marketplace, we welcome your enquiry to help you understand the truth.